Literary Things, Bookended
-- 1 --
I've started a bit of autumn decorating
with things I've collected over the years, what I've found around the house, and very affordable accents. We're talking bags-of-candy-corn affordable.
The
vintage skeleton-masque child
was bought about five years ago at Michaels.
-- 2 --
Joined The Coffee Cup literary discussion forum
, and my name got drawn to pick the next short story or essay! This is going to be fun.
-- 3 --
I got a free review copy of
The Fairies Return: Or, New Tales for Old
, originally published in the 1930's by Peter Davies (the boy who was Barrie's inspiration for Peter Pan).
You can see my reflections on some of the stories from TFR on my fairy tale blog.
If you're interested in fairy tales or are just a book collector, you can
try your luck at winning one
of five free copies.
-- 4 --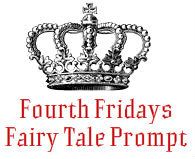 If you like writing, I'm trying something called
Fourth Fridays Fairy Tale Prompt
, to help inspire other people who have an interest in writing but want more encouragement, fellowship, and some inspiration.
If you like that kind of thing, please join. If not, pass it on to a friend, or just come by later to enjoy and support.
-- 5 --
Speaking of writing and inspiration,
I submitted a short story for the Tuscany Prize in Catholic Fiction
. They always post an excerpt on their blogs when they review, so I'll be sure to link to it when they do. In the meantime,
go forth and support them
. Submit something of your own.
The first place prize is $500, but they will consider other pieces of interest for publication. I have mixed feelings about this. On the one hand, I really want to win something and/or be published in a collection. On the other hand, I only want this if my story is worthy. Who knows if that is the case?
-- 6 --
Here's a nice surprise:
a new online publication called Unsettling Wonder is calling for writing
. I am so there.
-- 7 --